Veterans Volunteer to Support Homeless Vets in Need
Jul 18, 16
Veterans Volunteer to Support Homeless Vets in Need
by Zack Baddorf EcoMedia  (https://www.viewerstovolunteers.com/articles/veterans-volunteer-to-support-homeless-vets-in-need)
June 27th, 2016
Across the United States, the Veterans Affairs works to provide care and support to veterans after their military service. Sometimes, it's not enough.
A group of military veterans running a small non-profit based in Long Island, New York, are working to fill the gap. They take care of their fellow veterans in need, especially ones who are homeless and dealing with mental health issues.
"Boots on the Ground NY opens up our doors and hearts to any veteran that needs it. Veterans are not just a last name and case number to us. We build and maintain friendships," said organization co-founder Frankie Bania, a U.S. Army veteran. "I'm almost positive we kept alive a couple of guys in their darkest hours."
After their military service, Bania and several other military veterans used to visit veterans in a few Veterans Affairs hospitals.
"A lot of the guys were in and out for PTSD and drug abuse. And I'd always ask them, 'What are you back for?' and they always said they had nowhere to go," Bania explained.
Boots on the Ground NY opened its own Veterans Activities Center — a place for the vets to get support, stability and things to set them up for success like furniture, mattresses, food and toiletries. The 2,700 sq. ft. facility houses peer groups, 12-step meetings, breathing and yoga classes. It has a full-service pantry, group meeting room, session and training area, video/TV lounge, and coffee café area for the vets.
"It came out of basic needs. We help give them a head start," Bania explained. "It just had to be done."
The organization hosts peer nights, mentor programs, seminars on suicide or PTSD, and other events — whatever is needed. "Like a buddy check," Bania said.
"When you show up at a veteran's house, and he was given an air mattress by the government, and you show up and you have a full trailer full of furniture and food to give him, how can you not be proud of that?" Bania said. "You're saving a brother's life. You're giving him a life."
Boots on the Ground NY is an all-volunteer organization relying on individual donations, taking no government or corporate funding. The organization is sustained through the "generosity of the community."
In fact, many of the veterans who receive support end up volunteering for the organization that helped them.
"Pretty much every veteran involved in the program is somebody we've helped at some point and they're paying it back," Bania said. "They realize that there are guys in worse condition, worse shape than them."
Bania recalled one veteran showing up at a food collection event to volunteer. The vet had previously been supported by Boots on the Ground two years prior. "Seeing somebody that I know was homeless, who I know had nothing more than his backpack, now he's able to help other veterans and give a little back," Bania said. "That's tremendous."
Volunteering also gives the veterans a boost in self-esteem. "In the military, it's all about having your buddy's back, and that gets lost a bit when you get home, so we're giving them the opportunity to get that same camaraderie back," Bania added.
For the volunteers, supporting fellow veterans is personal.
"It's what's in my heart. I went through some things. It's a two-way therapy," Bania said. "Not only are we helping somebody, but it's also two-way. I believe when guys get involved it brings something to life inside you that you lost over there. Everything we do makes an impact, and we're proud of that."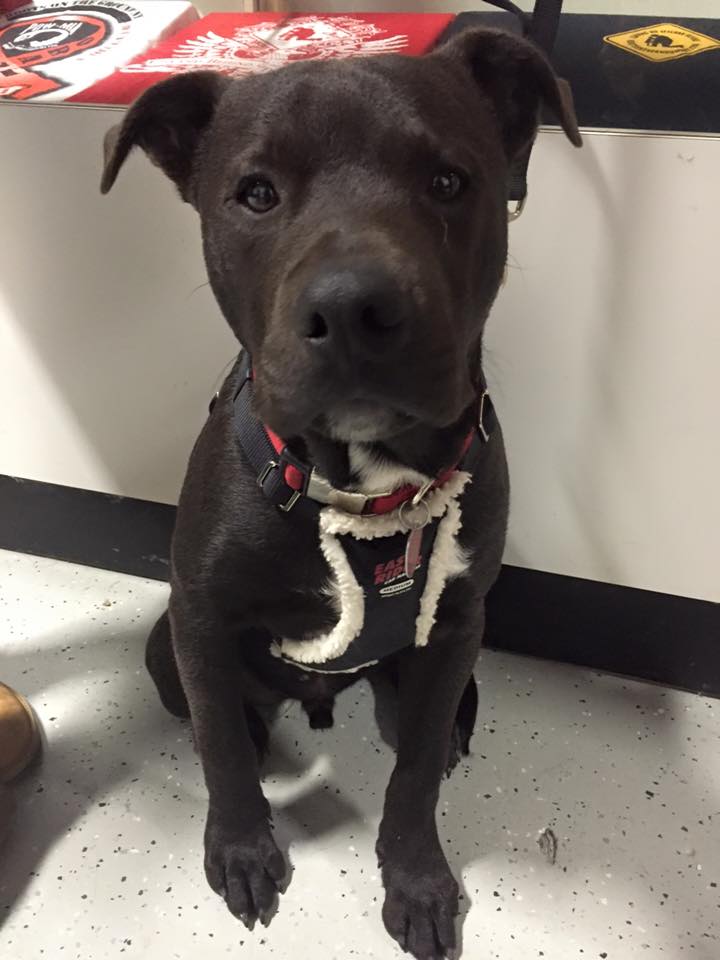 Boots on the Ground NY has a therapy dog training program for veterans.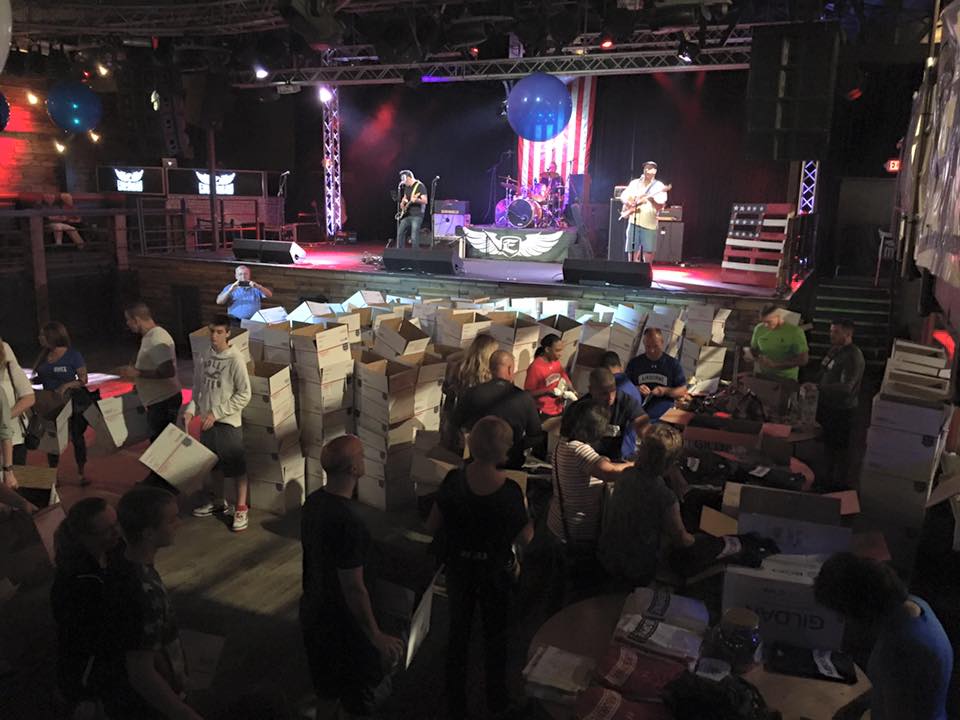 In January, Boots on the Ground NY held an event where 1,300 people showed up to put together 4,600 care packages for troops in Afghanistan and Iraq. They send about 6,000 to 10,000 care packages per year.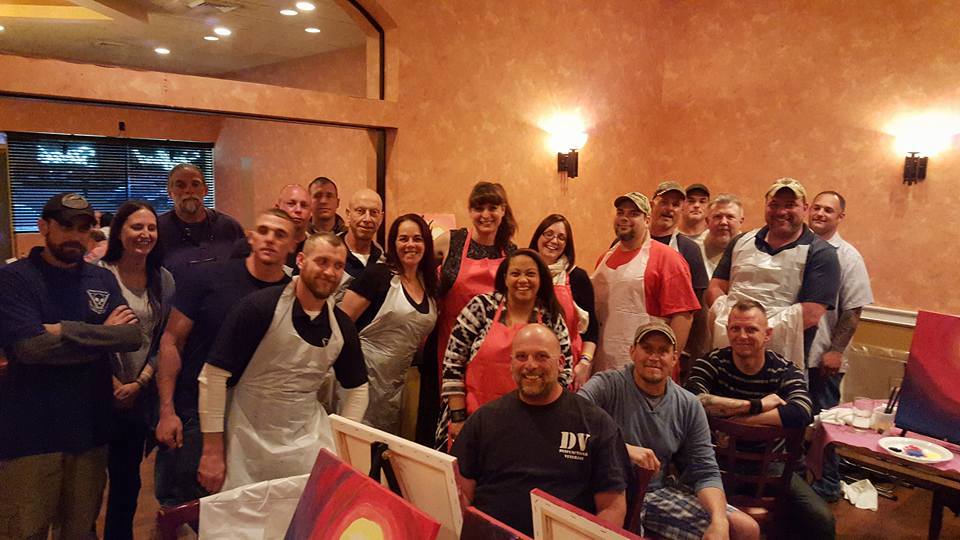 Veterans participate in an art class as part of a Boots on the Ground NY program. The organization also works on raising awareness about various veteran issues, like PTSD, TBI and Agent Orange.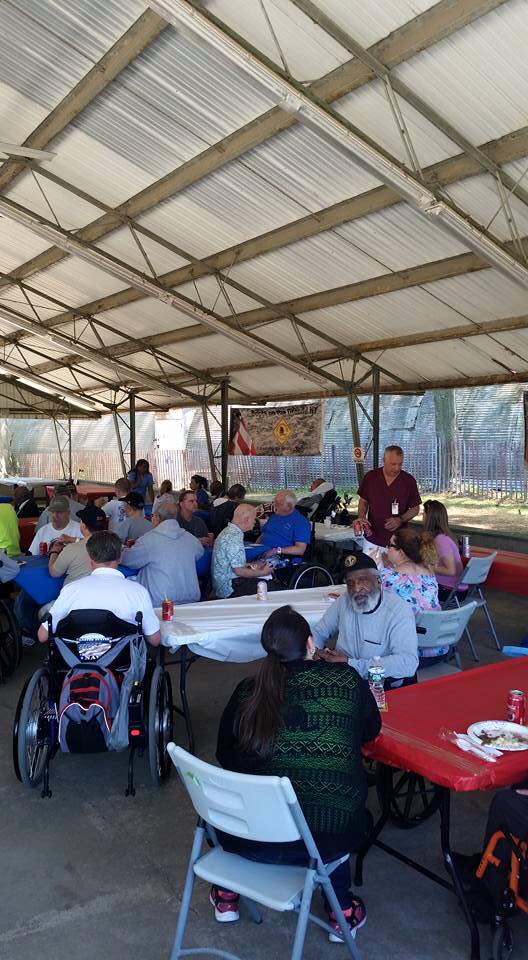 Boots on the Ground NY hosts an annual Father's day BBQ event at the Northport VA Hospital in New York with live entertainment for the veterans living at the VA's nursing home there.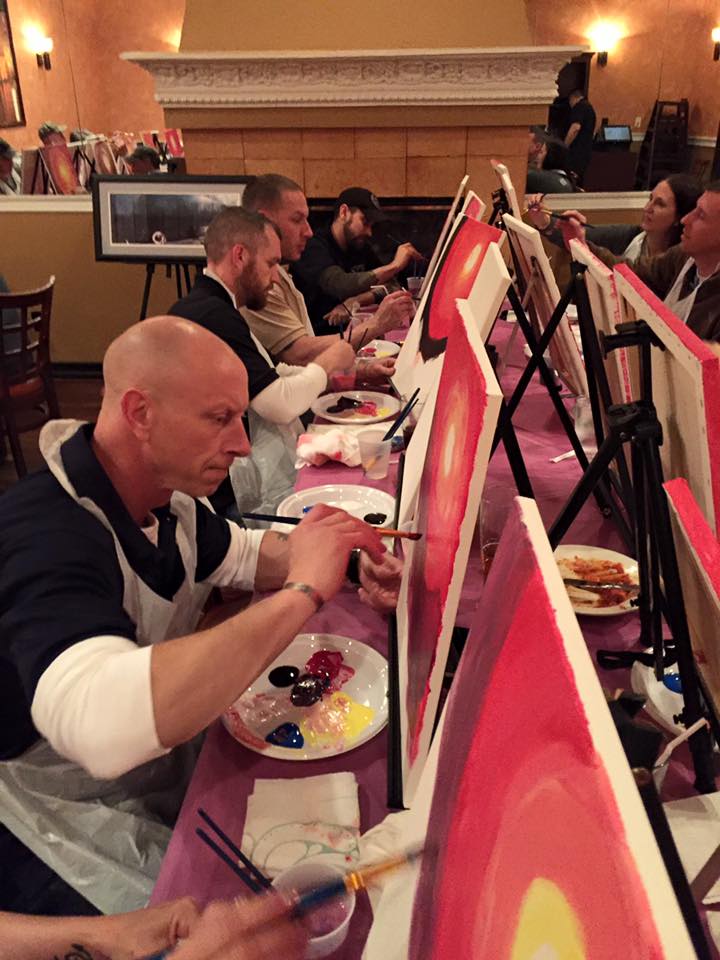 Veterans participate in an art class as part of a Boots on the Ground NY program.